24H CHRONO MISSIONS
Your mission, should you choose to accept it...
Complete the daily challenges from February 24-March 10 in the 24H Chrono Missions promotion to win a share of more than €30,000 in prize money! Taking part is easy. Just use Star Code 'MISSION' (or click here) to register now!
To win a share of the prize money, complete each daily mission to receive a ticket for daily €2,000 guaranteed '24H Chrono Missions' tournaments. The more missions you complete, the more you can win!
How to complete 24H Chrono Missions
| | |
| --- | --- |
| | To be eligible for all missions, register by using Star Code 'MISSION' in the 'Account' menu on the PokerStars client. |
| | Complete the daily missions. Each mission will be available from 06:00 to 05:59 CET on the given days (On March 8, complete your mission from 06:00 to 04:59 CET. Complete your next missions from March 9 onwards, between 05:00 to 04:59 CET). |
| | Within 48 hours of completing a mission, you will receive a ticket to register for a daily '24H Chrono Missions' tournament of your choice. These tournaments can be found in the PokerStars lobby under 'Tournament' > 'Freeroll', and will take place every day at 21:00 CET from February 26-March 12, each with €2,000 up for grabs. |
Attention! Tickets won't be credited until approximately two days after completing your missions, at roughly 16:30 CET. At this time you will know if you have cleared your mission. For instance, if you are successful in a mission on Monday, February 24, you will receive your ticket on Wednesday, February 26 at close to 16:30 CET.
Complete ten missions or more and win one of the ten PS4s on offer!
Poker special agents who complete ten missions or more will also receive a ticket for the '24H Chrono Missions Final' with ten PS4s on offer (worth a total value of €4,000).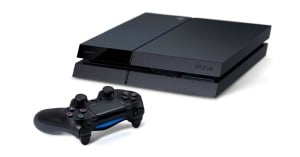 The Final will be held on Thursday, March 13 at 21:00 CET. All tickets to the Final will be credited to eligible players' accounts by 16:00 CET on March 13.
Please note: Your starting stack for this Final will depend on the number of missions completed:
10 missions completed = 10,000 chips
11 missions completed = 12,000 chips
12 missions completed = 14,000 chips
13 missions completed = 16,000 chips
14 missions completed = 18,000 chips
15 missions completed = 20,000 chips
Daily missions and rewards
Each mission will be available from 06:00 to 05:59 CET on the given days listed below:
| DATE | MISSION |
| --- | --- |
| February 24 | Make a real money deposit of €10 or more |
| February 25 | Play one real money Sit & Go on the PokerStars desktop client |
| February 26 | Earn 1 VPP in any cash game |
| February 27 | Play one real money tournament |
| February 28 | Earn 1 VPP in any Zoom cash game |
| March 1 | Play one real money Sit & Go on the PokerStars mobile app |
| March 2 | Play Omaha Series #1 PLO 6-Max [1R1A] - Low: €10+R - €10,000 guaranteed |
| March 3 | Make a real money deposit of €10 |
| March 4 | Play one real money Omaha Sit & Go on the PokerStars desktop client |
| March 5 | Earn 1 VPP in any cash game |
| March 6 | Play Omaha Series #5 PLO 6-max [Turbo, re-entry] - Low: €5 - €2,500 guaranteed |
| March 7 | Earn 1 VPP in any Zoom cash game |
| March 8 | Play one real money Sit & Go on the PokerStars mobile app |
| March 9 | Play Le Classico |
| March 10 | Make a real money deposit of €10 or more |