GOLDEN SIT & GO HOURS
Golden Sit & Go's - Will your Prize be Doubled?
Play real money Sit & Go's from December 15-29 and you could win twice the regular prize money!Thousands of Golden Sit & Go's will be selected randomly each evening, between 20:00-21:00 and 23:00-24:00, awarding all those players who have signed their share of €30,000 in cash rewards.
If you don't play Sit & Go's very often, or if you've never tried the format, this is the perfect time to start!
How to play Golden Sit & Go's
During the special hours of the promotion, all Sit & Go's that are eligible to become a Golden Sit & Go will be marked with a question mark icon in the PokerStars lobby, as shown on the screenshot below.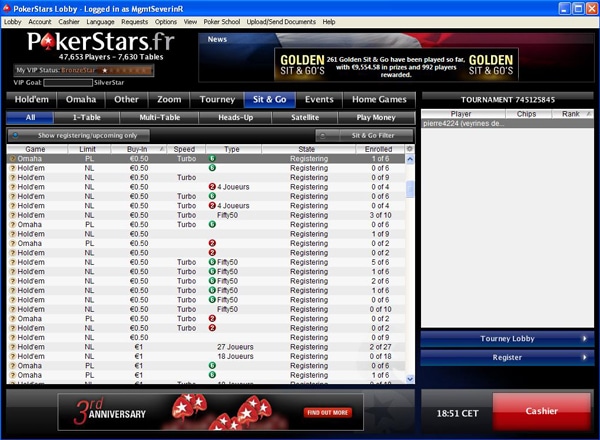 You won't know if you are playing a Golden Sit & Go until you sit at the table and start playing.Once a Golden Sit & Go is selected, you will see the description 'Golden Sit & Go Table' at the centre of the table, along with prize pool multiplier (x2). You can then find the updated prize pool in the tournament lobby.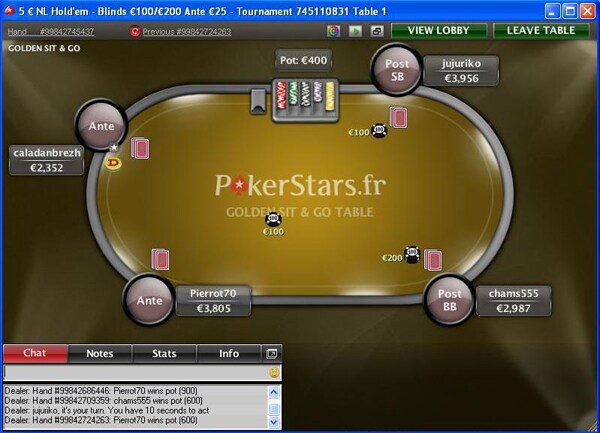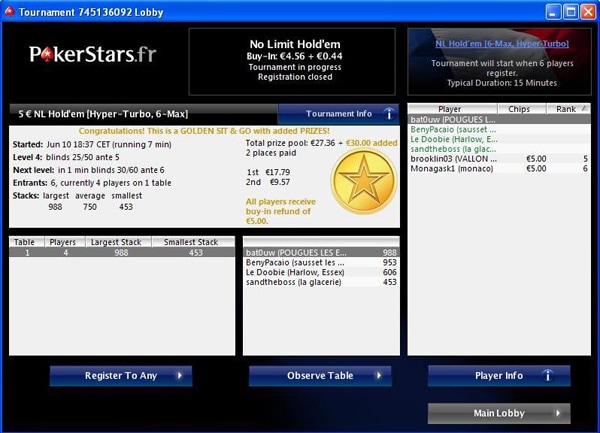 To play, simply open the PokerStars.fr client and register for any Sit & Go with the question mark icon under 'Sit & Go' > 'All' tabs.